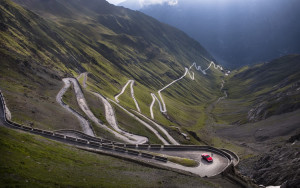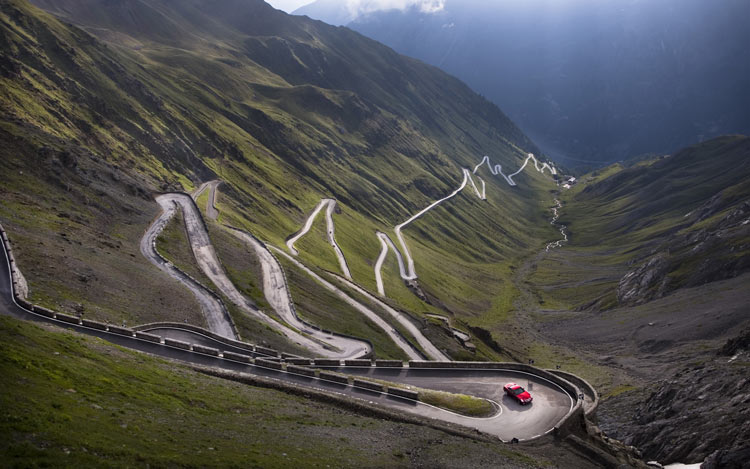 At once forbidding and compelling, Haleakala (House of the Sun) National Park is Maui's main natural attraction. More than 1.3 million people a year ascend the 10,023-foot-high mountain to peer down into the crater of the world's largest dormant volcano. (Haleakala is officially considered active, even though it has not rumbled since 1790.) That hole would hold Manhattan: 3,000 feet deep, 7 1/2 miles long by 2 1/2 miles wide, and encompassing 19 square miles.
The Hawaiians recognize the mountain as a sacred site. Ancient chants tell of Pele, the volcano goddess, and one of her siblings doing battle on the crater floor where Kawilinau (Bottomless Pit) now stands. Commoners in ancient Hawaii didn't spend much time here, though. The only people allowed into this sacred area were the kahuna, who took their apprentices to live for periods of time in this intensely spiritual place. Today, New Agers also revere Haleakala as one of the earth's powerful energy points, and even the U.S. Air Force has a not-very-well-explained presence here.
But there's more to do here than simply stare into a big black hole: Just going up the mountain is an experience in itself. Where else on the planet can you climb from sea level to 10,000 feet in just 37 miles, or a 2-hour drive? The snaky road passes through big, puffy cumulus clouds to offer magnificent views of the isthmus of Maui, the West Maui Mountains, and the Pacific Ocean.
Many drive up to the summit in predawn darkness to watch the sunrise over Haleakala; writer Mark Twain called it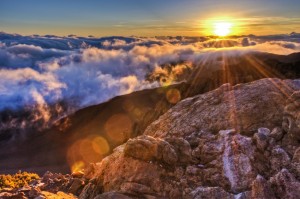 "the sublimest spectacle" of his life. Others take a trail ride inside the bleak lunar landscape of the wilderness inside the crater or coast down the 37-mile road from the summit on a bicycle with special brakes. Hardy adventurers hike and camp inside the crater's wilderness. Those bound for the interior should bring their survival gear, for the terrain is raw, rugged, and punishing — not unlike the moon. However, if you choose to experience Haleakala National Park, it will prove memorable — guaranteed.